Google Drive on Windows 10 not only simplifies the structure of your files on the computer. The cloud storage also offers the possibility to have different documents and folders at hand at any time, no matter on which device. Also, multiple people can edit a document if it is shared. We'll show you how you too can take advantage of these benefits step by step in this article
Google Drive Windows 10
In order to use Google Drive on the desktop, you need the Google Drive app. We'll show you how to download and set it up here.
Download the Google Drive app.
After installation, enter your Google username and password.
The Google Drive icon will appear at the bottom right of your taskbar. Google Drive is now connected to your desktop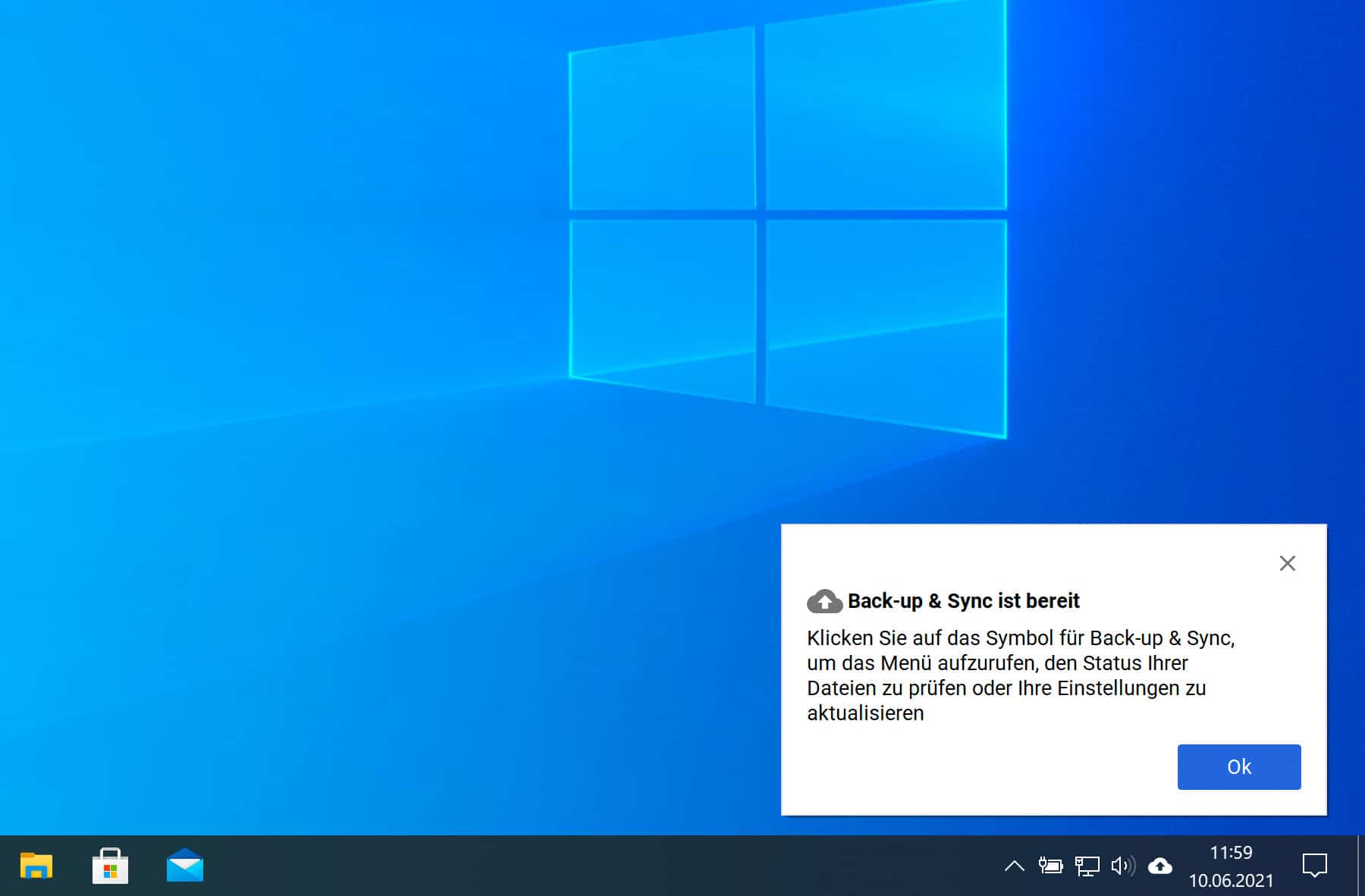 You can use Google Drive like a regular hard drive after connecting it to the desktop. This is how you can move files:
Right-click on the Google Drive icon. Select "Open Google Drive folder".
You can drag and drop as many files as you like. With a stable internet connection, Google Drive can sync with "my storage" in real time.
You can install the Google Drive app on multiple PCs and sync with the same account. This also works with your smartphone.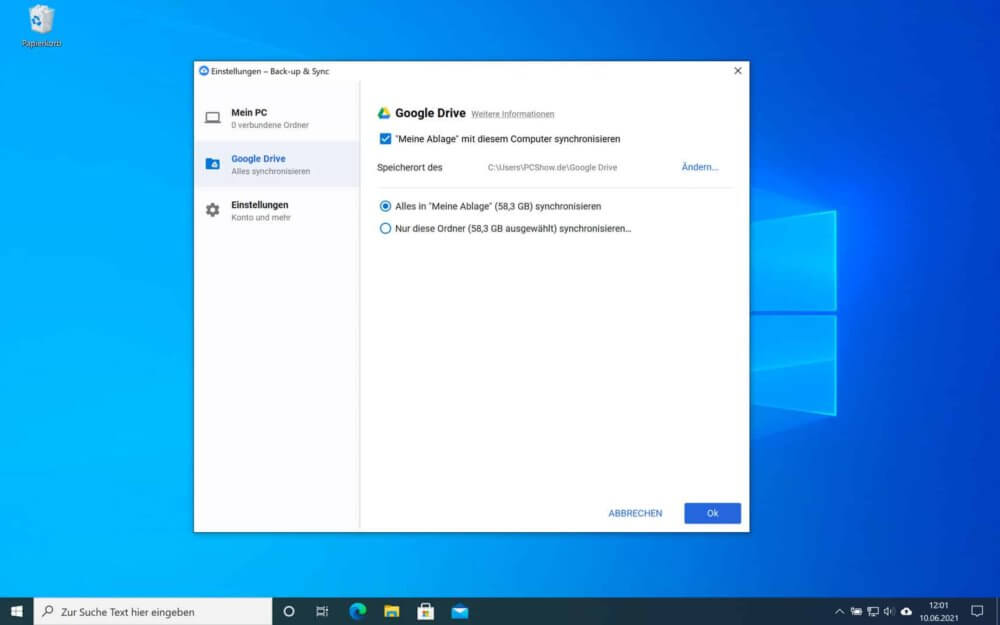 Show Google Drive in Explorer Windows 10
Showing Google Drive in Explorer in Windows 10 is pretty easy. The folder will also show up under Favorites in Windows Explorer after setup
First, you need to download Google Drive.
Follow the instructions of the installer.
By default, Google Drive creates a folder in the "My Documents" directory. This automatically synchronizes with Drive. This means that all files from the cloud will be stored on the computer and vice versa. When files are added to the folder, they are uploaded to Drive.
Sync Google Drive Windows 10
Google Drive sync in Windows 10 comes with many advantages. The files can be accessed at any time, regardless of the device. How exactly you can use these advantages for yourself, we show you here:
Download Google Drive for Windows 10 and run the installation. Then a button with "Start now" will appear. Click on it.
Log in with your Google account and click "Next". If you don't have an existing Google account, you need to create one now
After successful login, select all folders on your computer that you want to upload to Google Drive. These will then be synchronized automatically. When you are done, confirm with "Next"
You can now choose whether files that you have already uploaded to Google Drive should also be downloaded to your computer. You can also adjust the location for Google Drive folders. If all settings fit, click on "Start".
"Backup & Sync" is now configured. Now you can simply drag your files into the Google Drive folder and they will be synchronized. You can easily find the Google Drive folder in the bottom right corner of the taskbar. There you will now find the Google Cloud icon
Google Drive does not start in Windows 10?
Google Drive does not start in Windows 10 if there is a synchronization error. Files are then not uploaded or downloaded. However, these problems can be easily fixed. Note, however, that a resynchronization takes some time. We will show you how to do it
Restarting the Backup & Sync application
A classic restart of devices or programs can solve many problems. This is how you do it with Google Drive:
Open the program and click on the three-dot menu. Then select "Exit Backup & Sync". Open the program again.
If that didn't help, restart your computer or smartphone.
It may also be due to the Internet connection. Make sure you have a good connection. The files will only sync when you are online
Re-link Google account
Sometimes the error is also due to an unlinked account. Here's how you can relink it:
Click on the Backup & Sync icon in the taskbar
In the menu, select "More" and click on "Settings".
Click on "Disconnect account" and then select "Unconnect".
Restart "Backup & Sync". Then log in with your account information. After logging in, you will need to choose a new location for the Google Drive folder.
Angebot
Bestseller Nr. 1
Angebot
Bestseller Nr. 2
ANZEIGE – Preise inkl. MwSt., zzgl. Versandkosten / Letzte Aktualisierung am 2022-06-26 at 08:31 / Affiliate Links / Bilder von der Amazon Product Advertising API
Our conclusion
Google Drive for Windows 10 can make everyday life much easier. Important files are always available online. Access is the same on all devices, whether on the smartphone, computer or laptop. Should the synchronization not work out that way, these problems are quickly solved. Do you still have questions about this topic? Please use our comment area
Disclaimer: PCShow.de übernimmt keine Gewähr für die Aktualität, Richtigkeit, Vollständigkeit, Wirksamkeit und Unbedenklichkeit der zur Verfügung gestellten Informationen. Wir weisen ausdrücklich darauf hin, dass offizielle Herstellervorgaben vorrangig vor allen anderen Informationen und Empfehlungen zu beachten sind. In diesem Artikel gibt es zudem Produktplatzierungen und/oder Werbung, für die wir nicht beauftragt wurden.