According to the Robert Koch Institute, around seven million people in Germany suffer from diabetes and need to measure their blood sugar regularly. How easy it would be if the Apple Watch could measure blood glucose, and ideally without the familiar prick in the fingertip. In this article, we want to show you what is already possible today and what the state of development is.
Blood glucose is an increasingly important topic worldwide
In the civilized world, the number of diabetes cases is rising steadily. While in Germany the numbers remain relatively constant, the numbers have more than tripled from 2000 to 2019. In 2000, there were still around 150 million people with diabetes, while today there are over 460 million. Experts from the International Diabetes Federation predict that the number will rise to 700 million sufferers by 2045.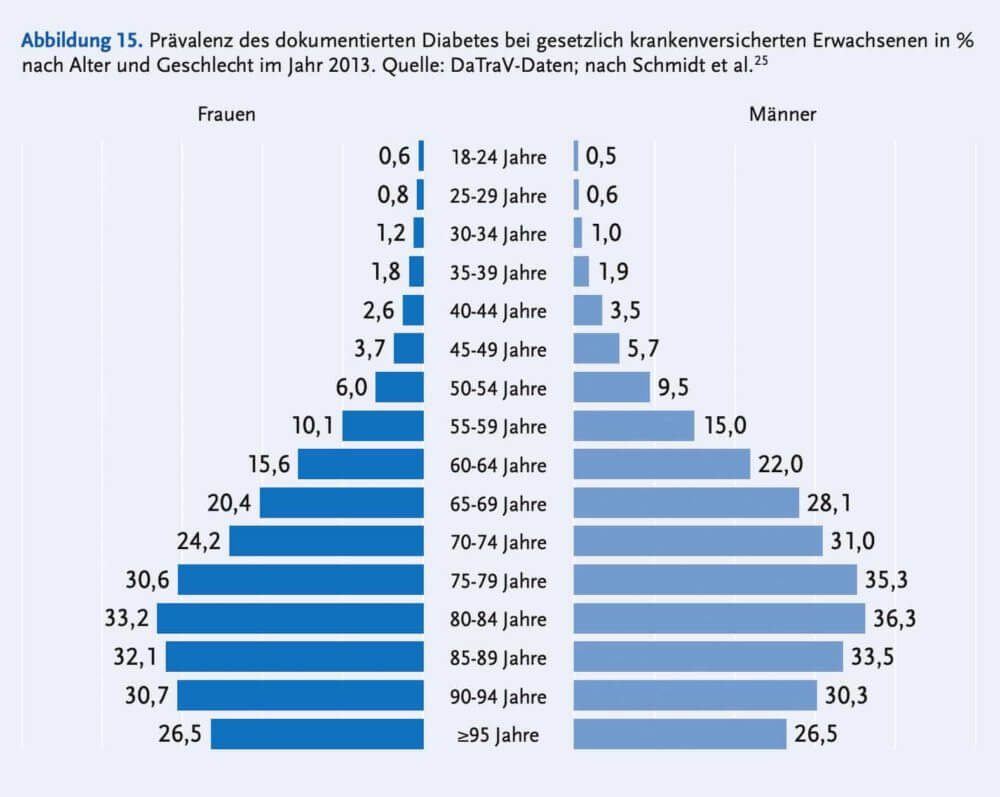 Even if the numbers in Germany remain constant, it is clear that people of an older age suffer from diabetes more frequently. According to a study by the Robert Koch Institute from 2019,
the proportion of men and women with diabetes is highest at the age of 80-84 and decreases in the older generations. The reason will not be that people are healthy then, but that life expectancy is often not much higher. However, as life expectancy continues to increase, it can be assumed that the proportion will become higher.
ANZEIGE – Preise inkl. MwSt., zzgl. Versandkosten / Letzte Aktualisierung am 2022-06-26 at 14:01 / Affiliate Links / Bilder von der Amazon Product Advertising API
Can the Apple Watch already measure blood sugar today?
The Apple Watch has become a companion in health matters over the years. It is now equipped with intelligent fall detection, which can independently notify the emergency call in case of doubt. The Apple Watch can also measure the pulse and alert the wearer if it is irregular or too high or too low. In the latest generation, it is also possible to measure blood oxygen and thus keep a constant eye on the oxygen concentration in the blood. That's not all, because the integrated ECG measurement also eliminates the need for clunky ECG meters in everyday life. With a trick, blood pressure can now even be measured on the Apple Watch.
But what about measuring blood sugar?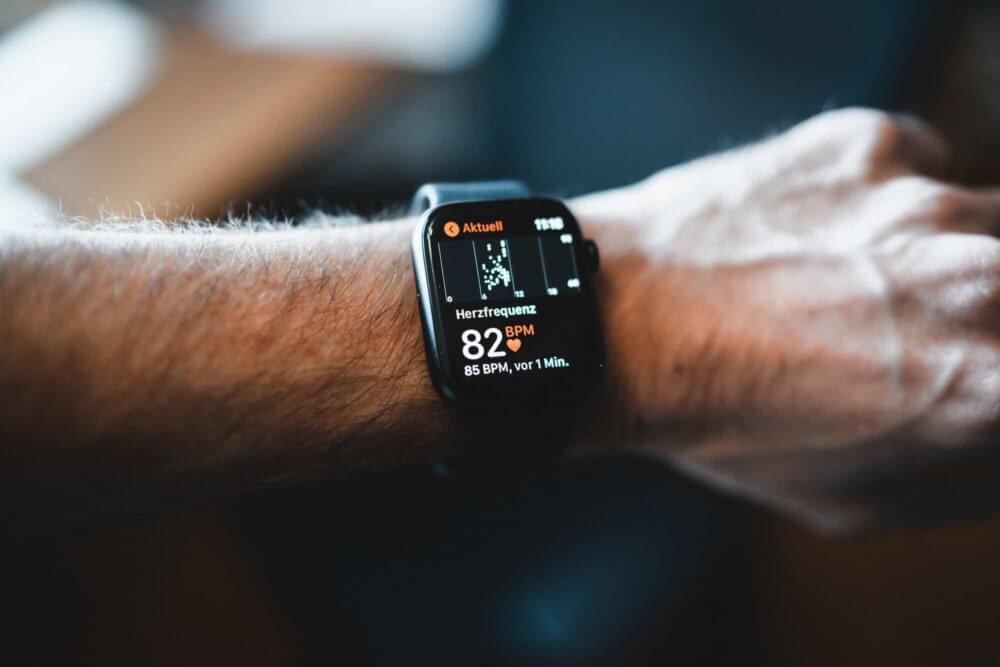 Unfortunately, blood glucose measurement is not yet possible in the latest version of the Apple Watch. It can be assumed that the technology is not yet mature enough to produce it in series. But can you assume that it will be possible in the future – maybe even with the following generation?
Will the Apple Watch ever be able to measure blood sugar?
It's entirely possible that Apple is currently researching this technology. After all, Apple was awarded a patent in 2018 that shows a method for measuring blood sugar. The patent specification describes how the concentration of a certain substance in a liquid could be detected. The "electronic device" would be calibrated to do so and can measure the substance without actually touching it. On the contrary, an optical system would make the measurement using so-called absorption spectroscopy
– similar to the way the concentration of oxygen in blood can already be measured today.
As with the measurement of blood oxygen, the measurement may not be scientifically accurate – although the discrepancies are often marginal. However, it is not enough to be approved as a medical application. Basically, the question is whether such a correct measurement is necessary at all. After all, a permanent measurement without a prick on the fingertip possibly outweighs the accuracy. Moreover, the software in the Apple Watch is constantly learning and can detect and possibly mathematically correct deviations through artificial intelligence.
ANZEIGE – Preise inkl. MwSt., zzgl. Versandkosten / Letzte Aktualisierung am 2022-06-26 at 11:11 / Affiliate Links / Bilder von der Amazon Product Advertising API
According to colleagues at CNBC
, Apple would be working today with a secret team of biomedical engineers to develop blood glucose detection. This team, now about 30 strong, is said to have been created before the death of Steve Jobs. The goal is to develop a non-invasive and continuous way to constantly monitor blood sugar.
According to The Telegraph
, the company "Rockley Photonics" from Great Britain confirms the rumors about the development. According to Rockley Photonics, two companies are said to be responsible for 100 percent of the revenue – one of which is Apple, with whom it has a supply and development agreement. The majority of the revenue would be royalties for the development of future products. CEO Andrew Rickman explains that his company's technology should be found in consumer products as early as 2022. Whether he is referring to the next generation of the Apple Watch remains to be seen.
What alternative blood glucose meters are already available today?
If you need to keep track of your blood sugar continuously, you probably measure it the classic way. A prick in your finger, squeeze out a drop of blood and then feed it to the meter via a test strip. After a short wait, the measured value is displayed and you can determine how much insulin is needed.
The company iHealth
has already developed a digital version of the classic blood glucose meter. Even though the measurement still takes place in vitro, i.e. with a drop of blood on a test strip, some advantages can be seen.
Firstly, the small device is battery-powered and can be connected to an iPhone or Android device. Measurements can be digitally recorded and saved using the associated app
. This makes it easier to track results and they can also be shared with the doctor if necessary. It is also possible to program reminders to take measurements and record the intake of medication and meals via the app. So everything is in one place – and digitally, without notes, pen and paper.
ANZEIGE – Preise inkl. MwSt., zzgl. Versandkosten / Letzte Aktualisierung am 2022-06-26 at 09:51 / Affiliate Links / Bilder von der Amazon Product Advertising API
Our conclusion about measuring blood glucose via Apple Watch
Convenient measurement of blood glucose levels without a prick has not yet become a reality. Granted patents as well as insider information show that Apple is already working on the development with a large team. It remains to be seen whether the next generation will be able to measure blood glucose levels. Until then, the manufacturer iHealth offers a good digital alternative, which already digitizes the measurement and thus allows to recognize progressions over a longer period of time. Do you still have questions about measuring blood glucose with the Apple Watch? Then write to us in the comments.
Disclaimer: PCShow.de übernimmt keine Gewähr für die Aktualität, Richtigkeit, Vollständigkeit, Wirksamkeit und Unbedenklichkeit der zur Verfügung gestellten Informationen. Wir weisen ausdrücklich darauf hin, dass offizielle Herstellervorgaben vorrangig vor allen anderen Informationen und Empfehlungen zu beachten sind. In diesem Artikel gibt es zudem Produktplatzierungen und/oder Werbung, für die wir nicht beauftragt wurden.