Do you want to delete an Apple TV app because you haven't used it for a while or you just want to have more free space? In this article, we'll explain how you can uninstall an Apple TV app in just a few simple steps and also show you why some apps are unfortunately undeletable. Let's get started!
Delete Apple TV app
Time needed: 5 minutes
First of all, it doesn't matter if you own an Apple TV HD or Apple TV 4K. The steps to delete an app are absolutely identical. The process is similar to that of iPhone, Apple Watch or delete app on iPad. You might have such a device and therefore find your way around quickly now. To delete an Apple TV app, proceed as follows:
Start your Apple TV

First start your Apple TV, if it is not already turned on

Select app

Move with the remote control to the app you want to delete

Press and hold the touch area of the remote control

Press and hold the touch area (the matte side of your remote) until your apps start to wiggle

Press the play/pause button

Now press the play/pause button on your remote until a context menu opens with more options

Select delete

Then select "Delete" here to completely remove the app from the Apple TV
That's it. The app has been successfully deleted and you have more space on your Apple TV again.
ANZEIGE – Preise inkl. MwSt., zzgl. Versandkosten / Letzte Aktualisierung am 2022-06-26 at 16:01 / Affiliate Links / Bilder von der Amazon Product Advertising API
Reinstall the downloaded app
If you want to reinstall this app later, you can find it again in the App Store. If you don't remember the name, you can go to the "Purchased Items" section to see all the apps you've ever downloaded.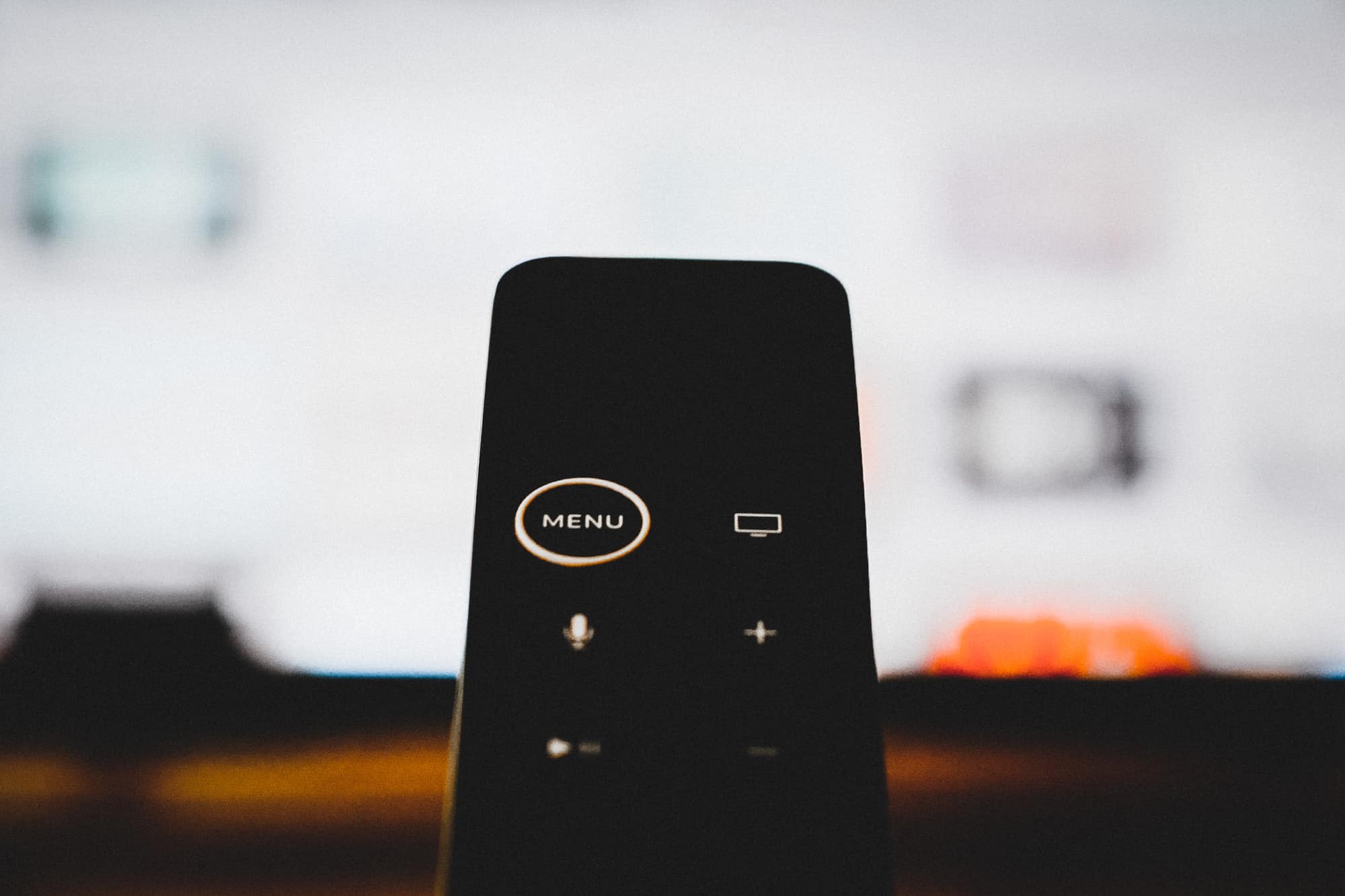 Simply select the app you want back and choose install. The app will now be reinstalled on your Apple TV.
Did you remember to keep your Apple TV up to date? We'll show you how to easily install an Apple TV update.
Apple TV apps can't be deleted
But there are also apps that can't be deleted. These are essential apps that the Apple TV urgently needs. These include the Settings app, without which you wouldn't be able to make any more changes to your device – such as changing the Wi-Fi.
The App Store is also one of the apps that cannot be deleted. After all, that way you wouldn't be able to install another app on the device.
However, Apple has been starting more intensively for some time now that its own apps can also be deleted that are not absolutely necessary. This probably includes apps like the Podcast app or the Apple Music app, for example, if you use Spotify.
Delete Apple TV app: A conclusion
Deleting apps on the Apple TV is very simple and similar to the operation on the iPhone and iPad. If you press the remote control longer, the apps wiggle and can be deleted with a click on the play/pause button. But not all apps can be deleted – especially those that are necessary for the core functions of the Apple TV. If you have deleted an app and now want to install it again, you can find it in the App Store under "Purchased apps".
Did everything work with the deletion of the apps? If not, then write us in the comments. We will be happy to help you further.
Disclaimer: PCShow.de übernimmt keine Gewähr für die Aktualität, Richtigkeit, Vollständigkeit, Wirksamkeit und Unbedenklichkeit der zur Verfügung gestellten Informationen. Wir weisen ausdrücklich darauf hin, dass offizielle Herstellervorgaben vorrangig vor allen anderen Informationen und Empfehlungen zu beachten sind. In diesem Artikel gibt es zudem Produktplatzierungen und/oder Werbung, für die wir nicht beauftragt wurden.