The Windows 10 wifi setup is essential for the full use of your computer. The setup is done quickly and you can start surfing the Internet. However, there are a few points you should be aware of. Because the Windows 10 Wlan activation does not always work smoothly. Here we explain what you can do in this case.
This is how you can set up your Windows 10 Wifi
The Windows 10 Wifi setup is very simple and can be done in just a few steps. This is the best way to click through:
Click on the speech bubble at the bottom right and open the info area. Then click on Network.
Activate the wifi mode.
Select your desired network and click on "Connect".
If necessary, enter the security key or password for your wifi network. After that click on "Next".
If you have selected the correct network and entered the correct password, the connection should be established. Your PC is now connected to the Internet.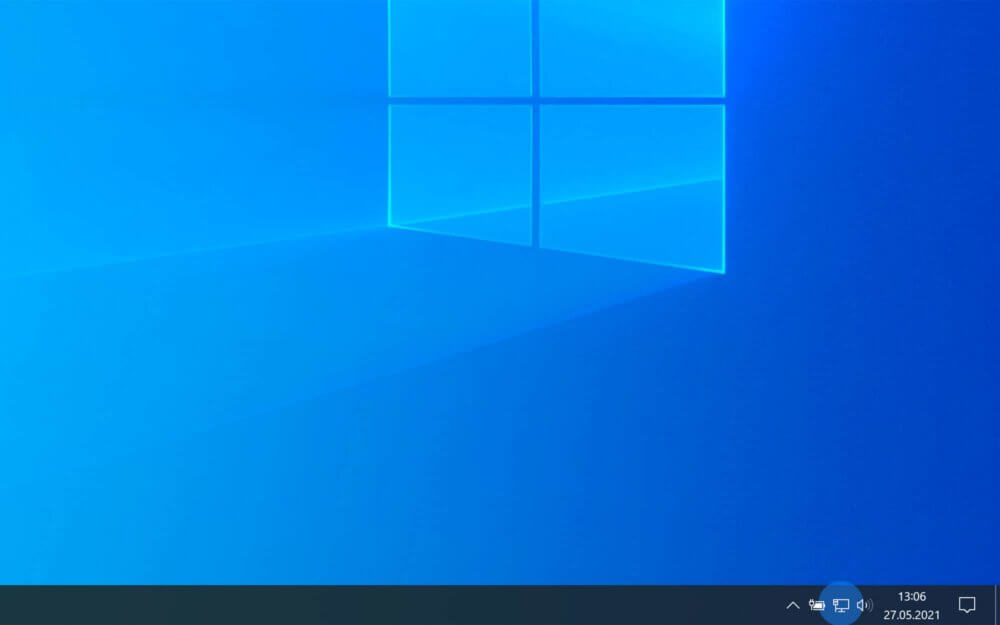 Is your computer wifi enabled at all?
You cannot set up Windows 10 Wifi on every computer. Desktop computers in particular can often only be connected to the Internet via a LAN cable. Laptops and other mobile devices usually have the appropriate hardware to connect to the Internet wirelessly. If you are not sure whether your PC has a wifi interface, you can check in the device manager. It works like this:
Click on the Windows icon at the bottom of the screen. Enter "Device Manager" in the search field and select it.
In the menu you can expand the sub-item "Network adapters". Search for a network adapter whose name reveals that a wifi connection is possible. Terms like "wireless" or "Wlan" indicate this.
If you find such terms, you can set up your wifi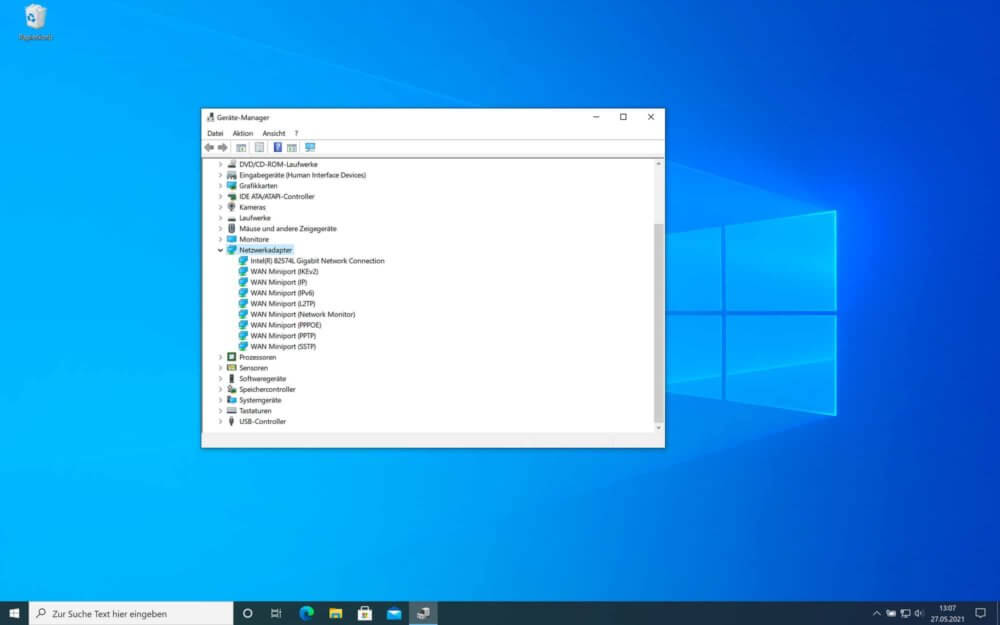 If you couldn't find a wifi adapter as you can see in the screenshot, don't worry. You can order a USB wifi adapter for little money. Just plug it in and you will be able to connect to the Internet.
ANZEIGE – Preise inkl. MwSt., zzgl. Versandkosten / Letzte Aktualisierung am 2022-06-26 at 12:21 / Affiliate Links / Bilder von der Amazon Product Advertising API
Windows 10 Wlan enable
Your PC or laptop needs a specific adapter and associated drivers to connect to a wifi network. This often requires Windows updates to be installed. If you type "Check for updates" in the search bar at the bottom left, you can install the latest updates. After that, restart your PC. Now you should be able to set up the Windows 10 wifi. If this does not happen, you need to start the "Automatic" service. You do that like this:
Click on the search bar at the bottom left and type in the word "services". Confirm with "Enter".
A new window will open. Look for the entry "Automatic Wlan configuration". Right-click to open the drop-down menu. Select "Properties" and then "Startup type: automatic". Confirm with "OK".
Your antivirus software may prevent the wifi connection from being established. You can deactivate it for a short time and then try to connect to the wifi again.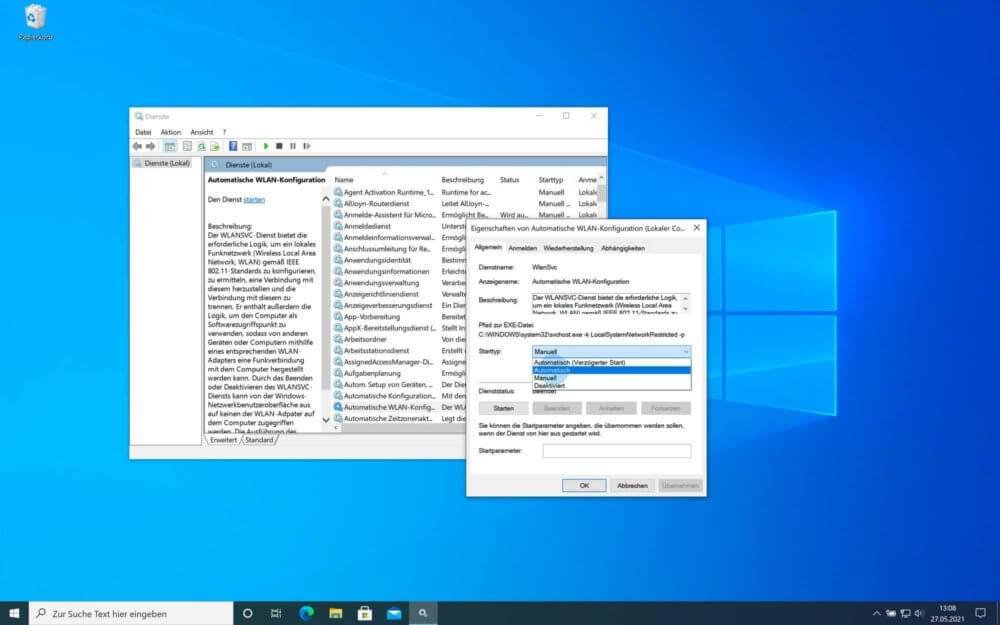 Windows 10 Wlan setup does not work
If the wifi on your Windows PC does not work, it is not necessarily due to a defect. The Windows 10 Wifi setup does not work if the wrong settings have been stored. You can easily fix this yourself. Below you will find some options that you can try out:
Turn off your wifi router and wait a moment. Then turn it on again and make sure that the wifi function is enabled.
Make sure that the network adapter is enabled. You can read how to do that in the "Activate Windows 10 wifi" guide above.
Check the wifi drivers in the Device Manager. Double-click on the network adapter to open a window. Click on "Drivers" and then select "Update drivers".
Reset the wifi to be able to set up your Windows 10 wifi: Open the settings in the start menu under the gear icon. Then click on "Network and Internet" > "Wifi" > "Manage known networks" and select your wifi network. Click "Do not save."
Windows 10 wifi setup won't work if you don't disable wifi adapter power off: If your wifi is limited, you can try the following: Open Device Manager > under the "Network Adapters" tab, double-click your adapter > select the "Power Management" tab > under "Computer can turn off the device to save power", uncheck it > then restart the PC.
If the connection is still limited after setting up Windows 10 wifi, you can enable FIPS compatibility: Right click on the wifi icon in the taskbar > select "Open Network and Sharing Center" > in the new window click next to "Connections" on "Wifi" > in the new window "Status of Wifi" select "Wireless Properties" > then click on the button "Advanced Settings" > there you have to check the box "Enable FIPS (Federal Information Processing Standards) compatibility for this network" > then restart your PC.
The error can also be due to an outdated Windows 10 version. A complete reinstallation of Windows 10 can help to fix upgrade errors and make Windows 10 wifi setup possible again. Please note, however, that you should create a Windows 10 backup beforehand to protect your most important files.
Angebot
Bestseller Nr. 1
Angebot
Bestseller Nr. 2
ANZEIGE – Preise inkl. MwSt., zzgl. Versandkosten / Letzte Aktualisierung am 2022-06-26 at 08:31 / Affiliate Links / Bilder von der Amazon Product Advertising API
Our conclusion
Setting up Windows 10 wifi is no big deal and is done quickly. In some cases, you'll need to activate the Windows 10 wifi first for it to be functional. If your wifi network doesn't work, there are some simple solutions you can try yourself. Leave us a comment if you want to know more about this topic.
Disclaimer: PCShow.de übernimmt keine Gewähr für die Aktualität, Richtigkeit, Vollständigkeit, Wirksamkeit und Unbedenklichkeit der zur Verfügung gestellten Informationen. Wir weisen ausdrücklich darauf hin, dass offizielle Herstellervorgaben vorrangig vor allen anderen Informationen und Empfehlungen zu beachten sind. In diesem Artikel gibt es zudem Produktplatzierungen und/oder Werbung, für die wir nicht beauftragt wurden.