You can quickly and easily find out which Windows version is installed on your PC. Displaying the Windows 10 version and also finding out the exact "Build" number can be done in no time. This article shows you the various options available.
Show Windows 10 version in a few steps
Displaying the exact Windows 10 version can be helpful if, for example, security problems are known for a certain "build" number. In addition, updates constantly change the version number. A simple command can help here:
Show Windows 10 version via Run dialog
Benötigte Zeit: 3 Minuten.
The first way is via the Run dialog of Windows 10, where you can see which Windows 10 version you have installed in no time. And this is how it works:
Open the Run dialog

Press the key combination [Win] + [R] to open the Run dialog.


Enter "winver" in run dialog

Type "winver" and then click "Run". This command is composed of the words "Windows" and "version".

Show Windows version dialog

A new window will open where you can see all the information about your Windows version. Additionally you can see the "Build" number.
If you press the key combination [Windows] + [Pause], you can also see the installed Windows 10 version and whether you have a 32- or 64-bit Windows installed.
Show version via command prompt
An alternative way to find out the Windows 10 version is to use the command prompt. It works like this:
Press the key combination [Win] + [R].
Then type "cmd" and press Enter. Then the command prompt opens.
Type "systeminfo" and press Enter again.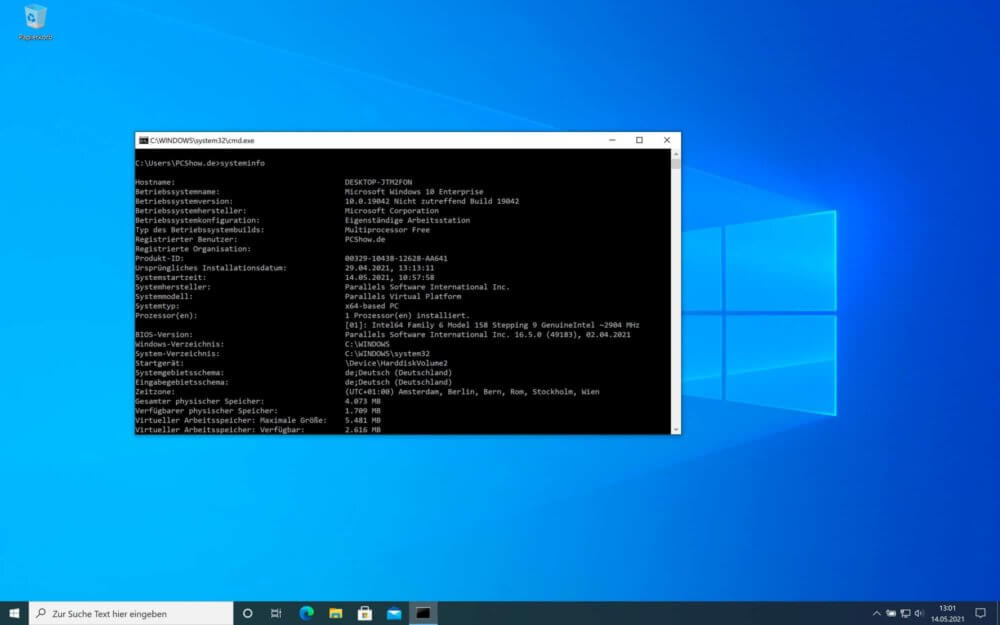 Windows will show you detailed information about the operating system. You can see your current Windows 10 version and also the build number.
Which Windows 10 version do I have on my PC?
You can find out which Windows 10 version you have installed using the methods described above. You can also have the exact version and build number permanently displayed on the desktop in the lower right corner above the taskbar. To do this, proceed as follows:
Press the key combination [Win] + [R]. Then type "regedit" and confirm with Enter. This will open the "Registry".
Select the key Computer > HKEY_CURRENT_USER > Control Panel > Desktop on the left side
Double click with the left mouse button on the entry "PaintDesktopVersion" on the right side and set the value in the small window from 0 to 1.
After that restart Windows. Then the desktop should show both the "Build" number and the Windows 10 version.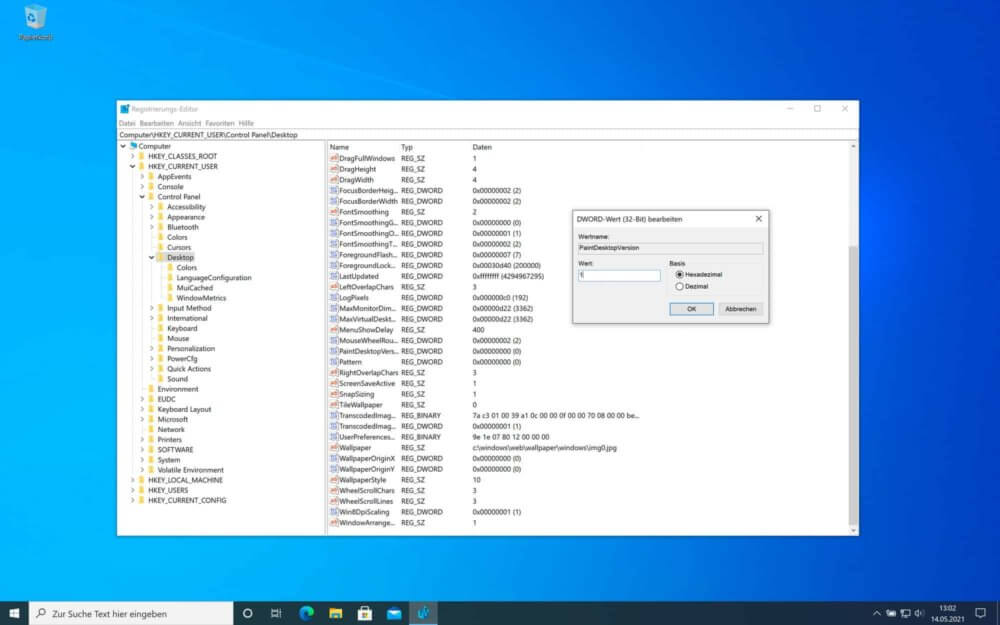 If you want to undo the change at some point, you can simply set the value back to zero.
Angebot
Bestseller Nr. 1
Angebot
Bestseller Nr. 2
ANZEIGE – Preise inkl. MwSt., zzgl. Versandkosten / Letzte Aktualisierung am 2022-06-26 at 08:31 / Affiliate Links / Bilder von der Amazon Product Advertising API
Why is it so important that I know which Windows 10 version I am running?
As a user of Windows 10, you should always know exactly which version of the operating system you are currently using. You'll need this information if, for example, you want to install new programs or deal with troubleshooting
You may also get help and be asked which version of Windows you have. Whatever the reason: Now you know where to find the Windows 10 version.
Our conclusion
Displaying the current Windows 10 version is very easy and you also have several options. In addition, there is also the possibility to permanently display the version and build number on the desktop. Do you have any questions? Then write us in the comments.
Disclaimer: PCShow.de übernimmt keine Gewähr für die Aktualität, Richtigkeit, Vollständigkeit, Wirksamkeit und Unbedenklichkeit der zur Verfügung gestellten Informationen. Wir weisen ausdrücklich darauf hin, dass offizielle Herstellervorgaben vorrangig vor allen anderen Informationen und Empfehlungen zu beachten sind. In diesem Artikel gibt es zudem Produktplatzierungen und/oder Werbung, für die wir nicht beauftragt wurden.