Can an Apple Watch measure blood pressure? That's what many people who need to check their blood pressure regularly ask. After all, the watch can already measure the pulse and even create an ECG. There are many blood pressure monitors on the market, and in very different price categories. But they all have in common that measuring blood pressure requires another device and is quite analog. How convenient would it be if the Apple Watch could simply measure blood pressure itself?
Apple Watch blood pressure measurement already possible today
Even though the watch already offers many useful medical functions, unfortunately, even in the latest version, it still cannot measure blood pressure itself. The reason is that it lacks the appropriate sensors and, moreover, it is not at all trivial to take a measurement solely on the wrist.
But there is a very good solution with which you can already measure your blood pressure completely digitally. Withings, for example, offers the BPM Connect, a very good complement to the Apple Watch. The company Quardio also offers the QuardioArm, a blood pressure monitor that can already be conveniently used with the Apple Watch.
What both providers have in common is that they offer a Bluetooth cuff for measuring blood pressure, which transmits the values to the iPhone. The result of the blood pressure measurement can then also be read on the Apple Watch, as there is a corresponding app in each case
Both products are manageably priced and offer a convenient alternative for people who regularly need to keep their blood pressure under control:
ANZEIGE – Preise inkl. MwSt., zzgl. Versandkosten / Letzte Aktualisierung am 2022-06-26 at 07:51 / Affiliate Links / Bilder von der Amazon Product Advertising API
Interestingly, the data can already be synchronized with Apple's Health app and is thus centrally available. If a later Apple Watch version then offers blood pressure measurement, the data can simply be continued there.
Why is it not yet possible to measure blood pressure directly on the Apple Watch?
Even if continuous monitoring of blood pressure would make sense, it is simply not practical in everyday life with the current methods on the market. After all, with the state of the art, you would have to measure blood pressure overnight with a cuff, for example. On the one hand, this is unlikely to allow peaceful sleep, and on the other hand, disturbing sleep can also disturb sleep blood pressure. Corresponding errors in the measurement would then probably be almost impossible to avoid.
The desire therefore remains high to have the blood pressure checked continuously and conveniently directly with the Apple Watch on the wrist. At least for all those who have to keep their blood pressure under constant observation. Whether and when a subsequent generation of the Apple Watch will be able to measure blood pressure remains to be seen.
First patents surfaced years ago
However, there are already efforts by Apple to bring blood pressure measurement to the Apple Watch. For example, a patent granted a few years ago describes a method of measuring blood pressure directly on the wrist via sensors in the wristband. This procedure is significantly more convenient than all current measurement variants.
This method first detects the heartbeat and then the pulse at the wrist – both functions that already exist today. The so-called pulse wave transit time, i.e. the time between the heartbeat and the pulse, then determines the blood pressure. However, for this approach to work, the wristband would have to be held against the chest and receive additional sensors. It remains to be seen whether Apple will get this type of measurement ready for the market. To date, there are no indications of this.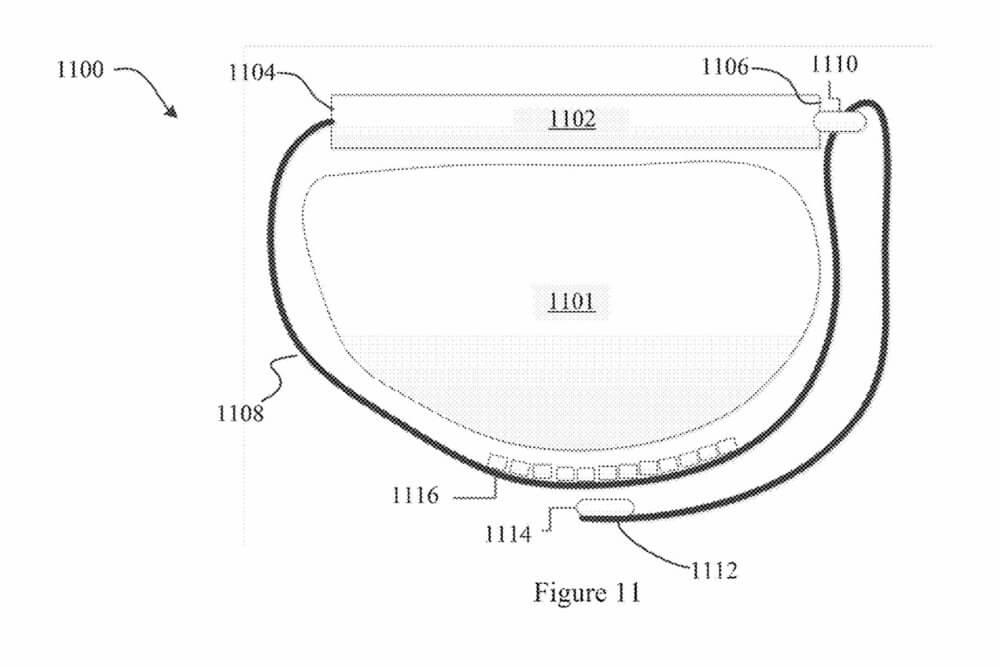 Outlook: Patents to be able to measure blood pressure with Apple Watch have appeared
Over time, new patents keep coming to the public. It is clear to see that the research and development is being advanced with great strides. We would like to give you an overview here:
Measuring blood pressure exclusively with the Apple Watch (patent from May 2020)
Even if it is not yet possible to measure blood pressure with the Apple Watch, it does not seem so bad. Because Apple has filed a patent on May 12, 2020, which describes the first possibilities to perform a measurement exclusively with the watch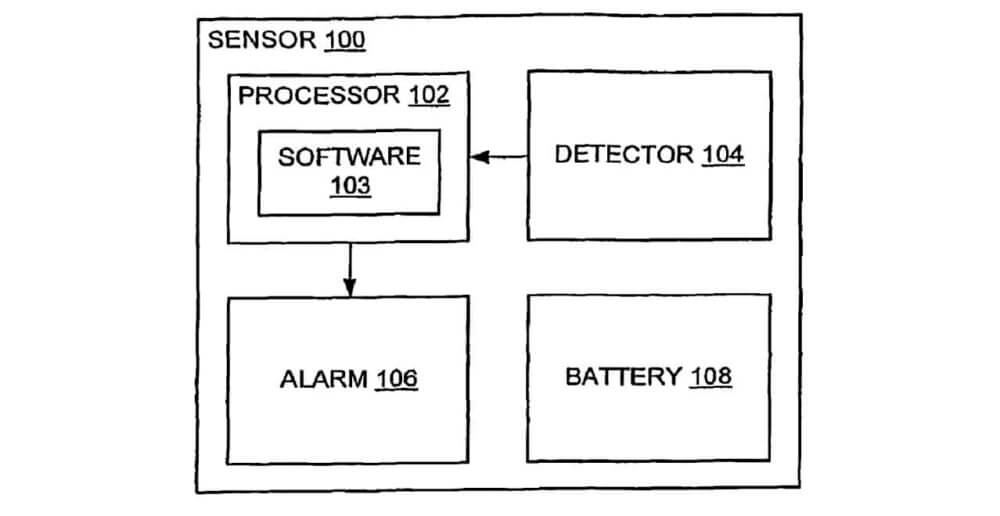 Apple describes the combination in the patent specification in such a way that both the detector and the processor are connected in a "housing". Accordingly, the classic method of separate blood pressure cuff (detector) and smartwatch (processor) in one device should become possible.
Using pulse transit time as a basis (patent from November 2020)
On November 28, 2020, Apple then followed up and even published a second patent that is supposed to protect further potential technologies on how a future blood pressure measurement should take place on the wrist.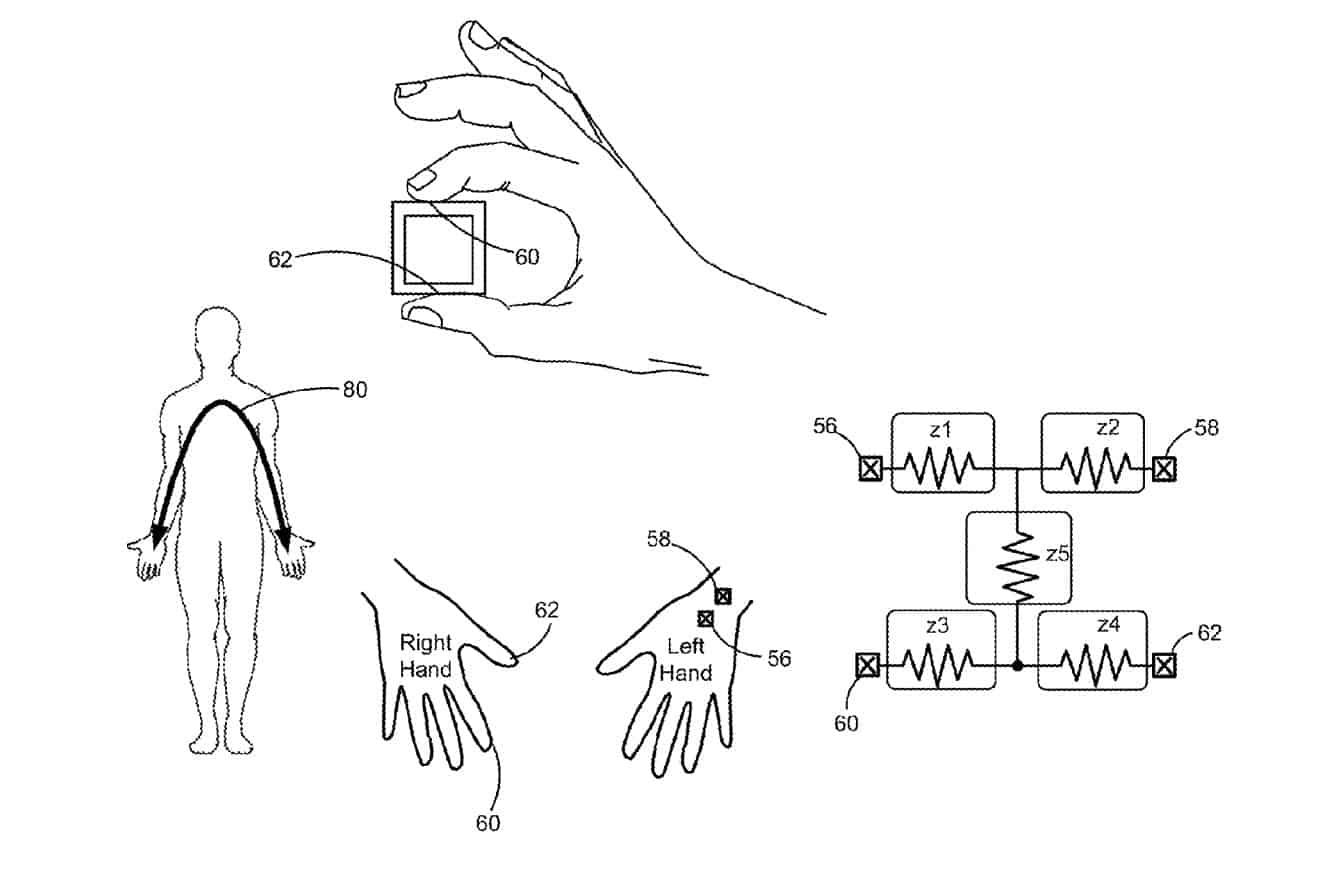 The latter patent specification provides for measuring the time until an emitted pulse reaches the wrist again. For this purpose, methods of spectroscopy seem to be used, in which a radiation is broken down into its individual parts. Whether the Apple Watch will be able to measure blood pressure in the foreseeable future remains to be seen.
However, if it should work, then communication with the attending physician could also take place, according to the patent specification. It would then be possible, for example, to monitor whether prescribed blood pressure medication is working. If the blood pressure falls below or exceeds a threshold value, the watch could report it accordingly.
So we can only hope that Apple will make rapid progress with its research. If so, it may soon be possible to use the Apple Watch to check one's own blood pressure conveniently and, above all, continuously.
Determining blood pressure with a neural network (patent from April 2021)
Meanwhile, yet another patent surfaced on April 22, 2021, describing a technology that could detect blood pressure by using neutral networks and seismocardiogram data. Unlike a traditional electrocardiogram, a seismocardiogram measures so-called microvibrations generated by the beating heart. This would eliminate the need for a blood pressure cuff, such as those used by the BPM Connect or QuardioArm described earlier.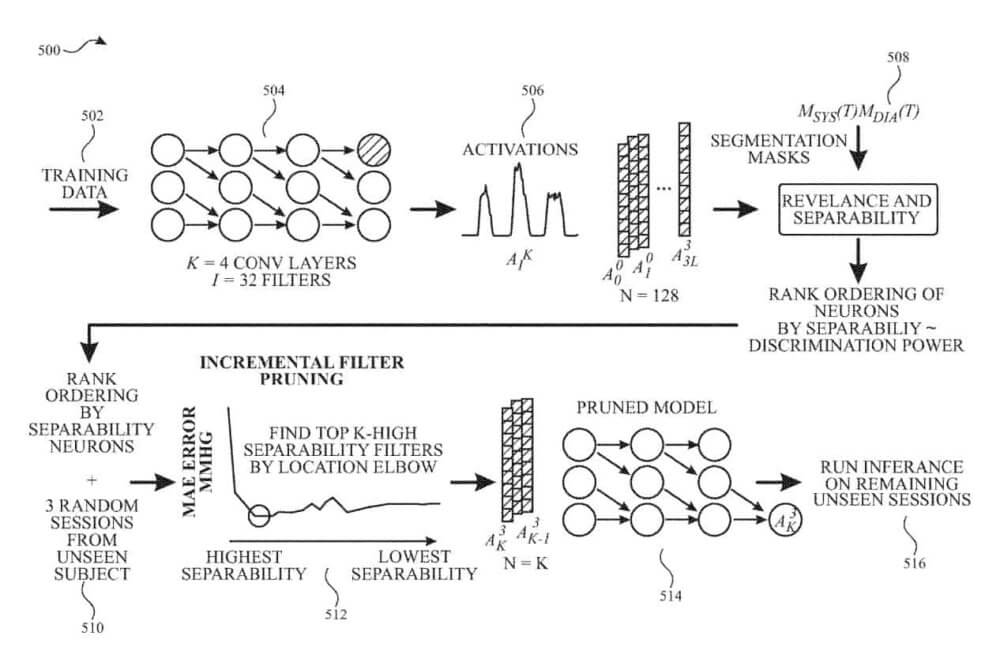 Typically, devices that can generate a seismocardiogram are used as chest straps. By being close to the heart, even the slightest vibrations can be measured. The devices are getting smaller and smaller, but on the other hand they are also very sensitive. How Apple plans to connect such a device to an Apple Watch in order to be able to measure blood pressure remains questionable. According to the patent specification, the plan is that the combination of a novel sensor, neural network as well as accelerometer and/or gyroscope should lead to the desired result.
ANZEIGE – Preise inkl. MwSt., zzgl. Versandkosten / Letzte Aktualisierung am 2022-06-26 at 14:01 / Affiliate Links / Bilder von der Amazon Product Advertising API
Our conclusion
You can already measure blood pressure with the Apple Watch, even if the function is not yet integrated into the watch itself. To do so, you simply connect an external device, such as the BPM Connect or QuardioArm, and you can read your blood pressure values on your wrist as well. Apple is continuing its research to ensure that blood pressure measurement will eventually be integrated directly into the Apple Watch. This is proven by a large number of patents. However, it is not yet clear when this will happen – but the function will be a real relief in everyday life for many people.
Disclaimer: PCShow.de übernimmt keine Gewähr für die Aktualität, Richtigkeit, Vollständigkeit, Wirksamkeit und Unbedenklichkeit der zur Verfügung gestellten Informationen. Wir weisen ausdrücklich darauf hin, dass offizielle Herstellervorgaben vorrangig vor allen anderen Informationen und Empfehlungen zu beachten sind. In diesem Artikel gibt es zudem Produktplatzierungen und/oder Werbung, für die wir nicht beauftragt wurden.